The Friends of the Flint are a group of Flint Public Library patrons who sponsor and support projects that extend beyond the ordinary scope of the library budget. The Friends fund educational and cultural programs for all ages and promote awareness of the library in our community.
OCTOBER BOOK SALES
---
Friday, October 20, 2017, 6-8 p.m. – Friends Members only Sneak Preview Night
Not a member? No problem! Join the Friends  with a $25 membership and come on in!
Be the first to see what titles are offered and enjoy some refreshments at the same time!
Saturday, October 21, 2017, 10 a.m.-2 p.m. – All are welcome!
Shop for books then enjoy a complimentary cup of coffee or tea at the library cafe.
Home-baked cookies and muffins will be available too!
All book sale proceeds go to the Friends of the Flint to help support the Flint Public Library.
Sunday, October 22, 2017, 1-5 p.m.  – All are welcome!
There are still a lot of good bargains and undiscovered treasures!
Hardcover Books $2
Paperback Books $1
Children's Books $.50
BOOK DONATIONS
---
We are sorry but we are not accepting any donations until January of 2018. Thank you.
Please note: We do not accept encyclopedias, text books or anything old or moldy.
MEETINGS
---
Friends of the Flint meetings are typically held the 2nd Wednesday of every month at 7 pm at the library. For more information or to join the Friends, please contact the Flint at 978-774-8132 or by emailing friends@flintlibrary.org.
The 2018 Officers of the Friends are:
President – Annie Wilton
Vice President – Anne Cote
Treasurer – Alyce Forlani
Secretary – Paula Fee
Marketing/PR (open)
BECOME A MEMBER!
---
The Friends of the Flint will be sponsoring a full schedule of educational and cultural programs for the community again this year. We need your participation and support more than ever!
Please join or renew your Annual Membership with the Friends of the Flint. JOIN!Paper applications are also available at the library. If you are submitting your application on paper, send it along with your membership fee to:
Friends of the Flint Public Library
PO Box 98
Middleton, MA 01949-0198
GIFT TO MEMBERS
---
Members who donate $50 or more may choose a thank you gift. Recent gifts have included a Flint Public Library book bag, a Friend of the Flint Public Library mouse pad, water bottle or coffee mug, a "Flint Public Library is the Best Take-out in Town!" insulated shopping bag which is perfect for a trip to the grocery store or the farmer's market and also doubles as a great picnic basket or food carrier, a drinking glass with the Friends logo. The newest thank-you gift is the insulated lunch bag (pictured above with  Leslie Musiak) It's says "Have lunch with a friend."
The Friends gratefully acknowledge everyone who supports the Friends through membership dues. Money raised through the Friends of the Flint membership campaign generates the funding for many of the programs offered at the library throughout the year. The Friends also sponsor the ever-popular museum passes.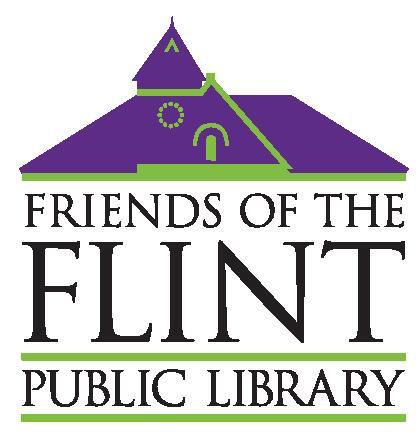 BUSINESS FRIENDS 2017
Get your business listed!
Become a Business Friend of the Flint Public Library!
To join, please click on the link below:
JOIN!
We are pleased to list the Flint Public Library Business Friends for 2016.  These businesses have chosen to financially support the Flint Public Library and we ask that you support these local businesses and let them know you heard about them through the Flint Public Library's Friends Program.

Academy Carpet Cleaners
6 Bouchard Dr.
Middleton, MA 01949
978-777-9950
Contact: Steve Bonia
Community Credit Union
32 Central Street
Peabody, MA 01960
978-968-2222
www.myccu.org
Locations in Lynn, Peabody and Somerville
Family Medicine Associates
147 South Main St.
Middleton, MA 01949
978-774-2555
www.familymedicineassociates.com
Institution for Savings
Main Office: 93 State Street
Newburyport, MA 01950
800-437-6703
www.institutionforsavings.com
Locations in: Newburyport, Beverly, Gloucester, Hamilton, Ipswich,
Masconomet Educational School Bank,
Middleton, Rockport, Rowley, Salisbury and Topsfield
Mackey Funeral Home
128 S. Main St., Rt 114
Middleton, MA 01949
Telephone: 1-978-774-0033
Email: mackeyfh@gmail.com
CONTACT THE FRIENDS
If you need more information about membership or have other questions, you can contact the Friends at: 978-774-8132 or by emailing:  
friends@flintlibrary.org
.