Can You Escape This Room Before Time Runs Out?
Click here to escape the room!
Please check our social media for event information and more! Also, refer to our Calendar of Events for a list of programs.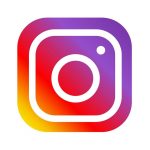 Don't miss our monthly manga & anime club meetings!

Scholastic is now connecting teens with their favorite authors. 'This is Teen' is a Facebook community for teen readers where the conversation starts with books. They can participate in weekly author Q&As, as well as find book suggestions based on their interests.