General Rules and Regulations:
Middleton residents, and residents of other towns who are current members of the Friends of the Flint, may reserve museum passes in advance by calling 978-774-8132 or speaking with a librarian in person at the Circulation Desk. Please call to cancel your reservation if your plans change.
Passes may be picked up the day of or the day before use.
Some passes must be returned to the Main Desk the day following use. Patrons will be notified which passes must be returned upon pickup.
The borrower assumes complete responsibility for the return of the museum passes.
There is a $5.00 fine if the pass is not returned within 24 hours of the due date.
A replacement fee will be levied if the pass is lost.
Click here to view a spreadsheet of museum passes offered by other libraries in our network.
Passes are available to the following museums/attractions: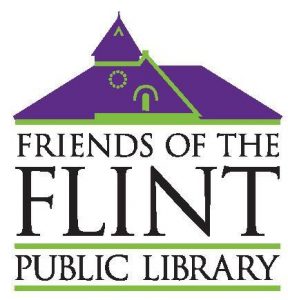 Thank you to the Friends of the Flint for sponsoring our museum passes!
Museum of Fine Arts, Boston
465 Huntington Ave. Boston, MA 02115-5523 617-267-9300
www.mfa.org
Pass admits 2 adults for $10.00 per person. Under 7 years admitted free. See museum website for hours, fees, exhibits and more!
Museum of Science
1 Science Park
Boston, MA 02114-1099
617-723-2500
www.mos.org
Reserve a pass in the Museum Calendar page (located in the 'Museum Passes' link in the toolbar) for the date you plan to visit the Museum. Your email confirmation from the library serves as your pass but you must call the Museum to reserve a timed ticket once you have the confirmation from the Library
1. Call the Museum of Science at 617-723-2500 (daily, 9am – 5pm) to reserve your timed tickets. Up to 4 people are admitted at a 50% discount off of Exhibit Hall admission prices only with each pass and Children under 3 are always free but must have a timed ticket
2. Please call at least 1-2 days ahead of time to reserve your time otherwise the Museum might be fully booked. Your pass can only be used on the date printed on the pass. You will need to provide the name of the library and library number (printed on your reservation) plus the date of your pass.
3. After you make your reservation, the Museum will send you an email confirmation with your reservation time. Please bring both your library pass confirmation and your email confirmation from the Museum when you visit.
4. Show both confirmations at the gate to enter. You do not need to stop at the Box Office.
If you are not able to show your Library confirmation on a phone:
1. Please request a paper copy of your confirmation at the library.
2. Follow steps 1-3 above to reserve your timed ticket and request to pick up your tickets at the Box Office when you arrive. Please write down your ticket confirmation number and bring that and your library confirmation with you to the Museum.
3. Go to the Box Office and provide your name, name of the library and timed ticket confirmation number. The Box Office will give you tickets. Proceed to the gate with your tickets.
New England Aquarium
1 Central Wharf
Boston, MA 02110-3399
617-973-5200
www.neaq.org
Pass admits 4 people. 50% off each admission. Under 3 years admitted free. Visit NEAQ website for hours, updates.
Peabody Essex Museum
161 Essex Street, Salem, MA 01970
978-745-9500    www.pem.org
Patrons must reserve their timed tickets online in advance using the promo code received by calling, reserving online or visiting the library. Printed passes are no longer available. Face masks are required until the end of June.
Stone Zoo
149 Pond Street, Stoneham, MA 02180 617-541-5466
www.zoonewengland.com
Pass admits 2 adults and 4 children at $9.00 for adults and $6.00 for children. Under 2 years admitted free. Visit Zoo New England wesite for hours, updates.
USS Constitution Museum
Pass allows free admission for 9 or fewer visitors. Limit one pass per party. There are no advance tickets or reservations available for the USS Constitution Museum. Entry will be based on a first come, first served system, which may result in a short wait to enter the Museum. Masks are recommended. Reserve a pass online, or by calling or visiting the library.